Geography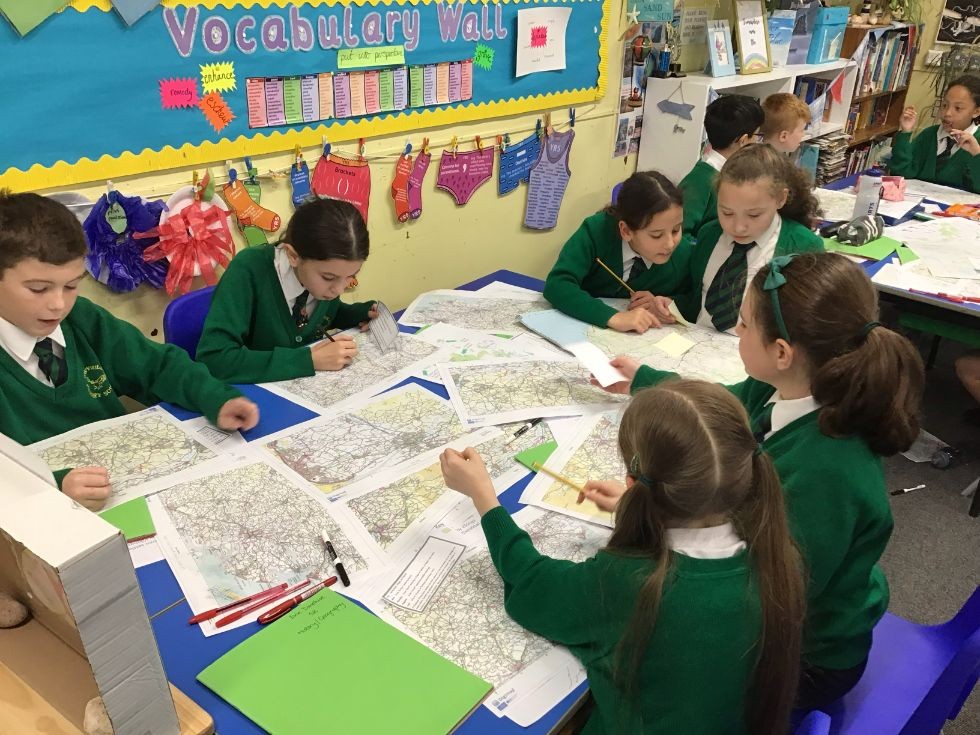 Geography at Davyhulme Primary School provides children with the opportunity to explore and discover the world around them from their very own classroom. We feel that Geography helps children to understand the world, its environments and places near and far, and the processes that create and affect the world. We encourage and create holistic appreciation of how the world works and of the connections between concepts such as community, cultural diversity and sustainability. The National Curriculum underpins our learning and teaching of Geography.
In Key Stage 1, children explore the United Kingdom and their own local area. They'll learn how to use maps, atlases and globes as well as learn simple compass directions. We build on children's understanding of seasonal and daily weather patterns within the United Kingdom. We develop this further by looking at the hot and cold areas on the world map in relation to the equator and the North and South Poles.
In Key Stage 2, children extend their knowledge of their local area and will study Europe as well as North America and Scandinavia. Children will explore similarities and differences within human geography such as types of settlement and land use. Children will also be studying physical geography elements such as climate zones, rivers, mountains, volcanoes and earthquakes. Children will develop their range of learning methods from KS1, such as their use of maps, atlases, globes and ICT and will enhance their compass knowledge by using the 8 points of the compass. They will start to use four and six-figure grid references and ordinance survey maps. We use first-hand learning experiences through our Year 5 school trip to Grasmere. Children collect, analyse and explore the area enhancing their fieldwork skills.
At Davyhulme Primary School, we want to ensure that children develop their curiosity and a love for the world, through their learning of Geography. We want children to understand how Geography has shaped their lives and the world today. We encourage children to use the language of, ' I am a geographer' to promote the importance of this subject in its own right and also the skills that the pupils are using as geographers.
Davyhulme Primary School, Canterbury Road, Davyhulme, Manchester M41 0RX Phone: 0161 748 3392